HeruScopes: Bloody Red Moon Sept. 27/28, 2015
The Final Of the Four!
Here are some of my previous posts
AND NOW, HERE WE ARE AT THE LAST AND FINAL OF THE TETRAD!
The Eclipse will begin at 10:11 PM ET SUNDAY SEPT. 27, 2015 AND ENDS AROUND MIDNIGHT ET.

from timeanddate.com
On September 28, 2015, a rare Total Lunar Eclipse of a Super Full Moon will be visible from most of North America, South America, Europe, West Asia and parts of Africa. Here are 11 facts you should know about this eclipse.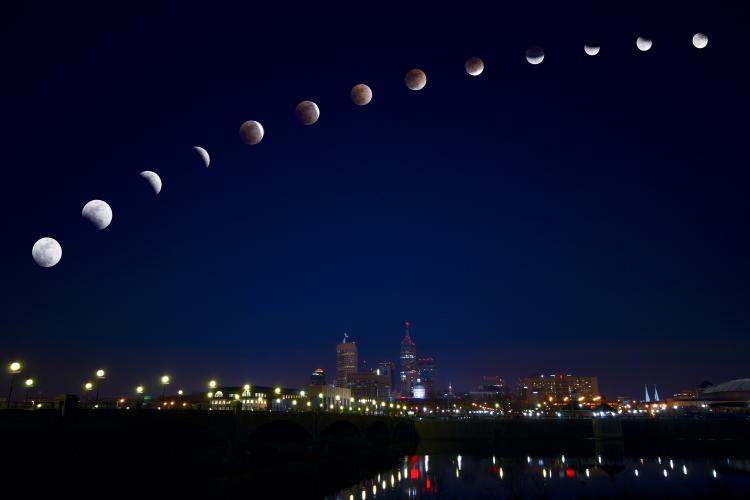 Animation: Next eclipse in your city
1. A Rare Eclipse of a Supermoon
The full Moon of September 27/28 is a Supermoon – the Moon will be closest to the Earth. or at its perigee, as it turns into a full Moon. A rising Super Full Moon can look larger and brighter to spectators on Earth.
Total eclipses of Super Full Moons are rare. According to NASA, they have only occurred 5 times in the 1900s – in 1910, 1928, 1946, 1964 and 1982. After the September 27/ 28, 2015 Total Lunar Eclipse, a Supermoon eclipse will not happen again for another 18 years, until October 8, 2033.
2. People in the US Will Get Front Row Seats
People in eastern and central areas of the United States and Canada will have some of the best views of the Total Lunar Eclipse on the night of September 27, 2015, weather permitting. Here, the eclipse will begin after moonrise and finish around midnight (00:00 on September 28).
Those on the West Coast will miss the beginning stages of the eclipse because they will happen before moonrise.

Next Total Lunar Eclipse: Mon, Sep 28, 2015 … See animation
Blood Moon is sometimes used to describe a Total Lunar Eclipse. When the Earth casts its shadow on a Full Moon and eclipses it, the Moon may get a red glow.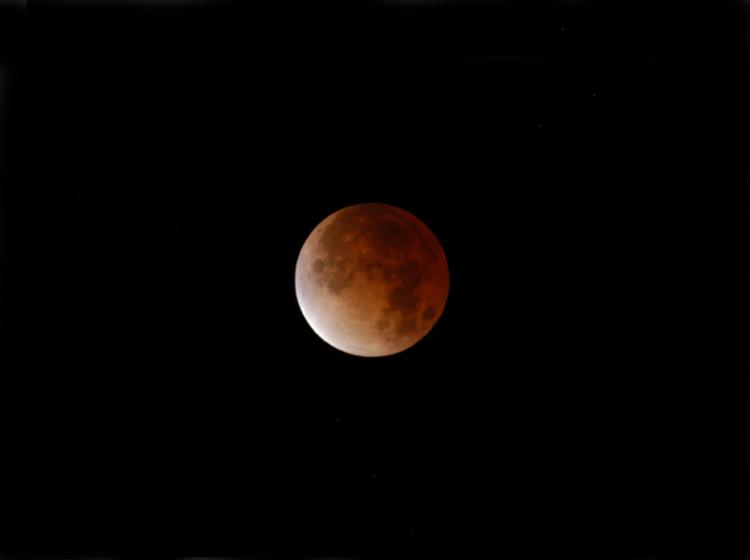 Lunar Tetrad
total lunar eclipses are rare – only about one in three lunar eclipses are total. About four to five total eclipses can be seen at any place on Earth in a decade.
Lunar eclipses usually do not occur in any specific order. However, every once in a while, four total lunar eclipses happen in a row. This is called a lunar tetrad. The total lunar eclipses happen 6 months apart. There are at least six full Moons between two total lunar eclipses in a tetrad.
Eclipses in Your City (with animations)
2014-2015 Lunar Tetrad
The first three total eclipses in this lunar tetrad occurred on
The last eclipse of the tetrad will occur on September 28, 2015.
Facts about the rare Supermoon Eclipse of September 27/ 28, 2015
I like this next one the best, for obvious reasons!

This weekend, the Moon will provide a big, bloody show for those looking up into the night sky. A total lunar eclipse — sometimes referred to as a blood moon due to the Moon's dark red glow — is scheduled to begin at 10:11PM ET on Sunday.
I would have to agree with this title however, read below to learn why…
My photo of the Comet. It has not crashed into the Earth yet, however, many strange things are happening…..
and now from HeruScopes!!!
Here is the Chart from astrology13.com for Sept. 27 at
First thing I notice is the symmetry, the beauty and perfection
Ra Djheuty In Aspolia
RePhan Maat until Octopber 17
Asar Pi Maere
NebtHet Chiron PiCot Sahi
Sesheta Heru KuUrKu
Set/Muruga, Amon Sekhmet
I have given thorough forecasts during the past three KemeTones: Self Care with The Blue Lotus Speaks webinars. You can catch up on the majority of the Cosmic Activity here:
CATCH THE LIVE WEBINAR HERE:
httpss://join.freeconferecnecall.com/cosmic4
FOR THE PRESENT MOMENT, MAIN FOCUS IS ON THIS COMBINATION OF THE MOON AND URANUS, IN PICOT SAHU (SIDEREAL PISCES)

The Portal of Heru is STILL WIDE OPEN!!! The Moon is Full, and both are in PiCot Sahu. Now what does this have to do with the BLOODY RED MOON? 
Heru Sesheta  PiCot Sahu at the moment of the Eclipse.
(Uranus and the Moon is in Sidereal Pisces)

First, Heru: I see this as a moment in time in space for heroic acts of change and freedom, liberation, as the Portal is still open. Plus the Portal of Djehuty is still open (Mercury is still Retrograde). A time to communicate with courage, with fearlessness, what might not have been able to be expressed before. During the Eclipse, this opportunity is raised to a whole new level! How long does it last? How long is the Eclipse? LASTS AROUND TWO HOURS…..
10:11 PM EST UNTIL MIDNIGHT.
Pisces is about the Emotions, the duality.

Pi-cot Sahu/Orion (Pisces); The company of fish of Him (Sahu/Asar/Orion) that cometh, wayfaring man The beginning. Self-expression, worry, dynamism, impatience, initiative, courage, aggression, impulsiveness, passion, selfishness, leadership, tendencies, self-obsession, self-preservation, confusion,and escape. Can be sensitive and/or emotional at times.
Sesheta PiCot Sahu
What about the MOON in Sidereal Pisces?
The Moon is about the personality, Emotions. Sesheta is the Scribe, the Goddess of Writing. The Lady of the House of Books the Librarian, The goddess of Architecture, Engineering, Astrology, Astronomy, Mathematics, etc. THE LUNAR ECLIPSE!
I see this as a time to BUILD a strong personality, strong characters. To build a strong, positive relationship with out Emotions.
Well, whether you see the eclipse or not, whether or not you see the red color that is due to the refracted light from the Sun, from Ra.
At HeruScopes, this Moon is ALREADY BLOODY.
For 2 reasons:
THIS IS A BLOODY RED MOON BECAUSE ONCE AGAIN, THE ENTIRE INDIGENOUS POPULATION OF THIS PLANET IS BEING IGNORED, IS BEING TREATED AS IF WE DO NOT EXIST. It is bad enough that we have Native American Catholics, or people celebrating Thanksgiving on the Rez. This literally takes the whole BLOODY CAKE! and throws it back in our faces, back into the wounds that have yet to heal because the cause of the injury is STILL HERE ON OUR LANDS.
The puppet Pope making yet another murdering ignorant being into a saint, literally.




"Fifty different tribes in California condemned the sainthood conferred on Serra, said Deborah Miranda, a literature professor at Washington and Lee University in Virginia and a member of the Ohlone Costanoan Esselen Nation of California. She wrote "Bad Indians: A Tribal Memoir," a book about her ancestors' experiences in the Spanish missions.

"My objection and the objection of many California Indians is that he is being honored for in fact dishonoring many of our California ancestors. The missions ended up killing about 90% of the California Indians present at the time of missionization, creating all kinds of cultural and emotional baggage that we still carry to this day," Miranda said. "It's not a question of attacking the Catholic Church or attacking Pope Francis. It's about making sure that the truth is heard and that injustices are not continued on into the 21st century."

But the Native American campaign to stop Serra's canonization never gained an audience in Rome, Miranda said."
"SERRA IS NO SAINT, SERRA IS THE DEVIL"
Native Chant in English.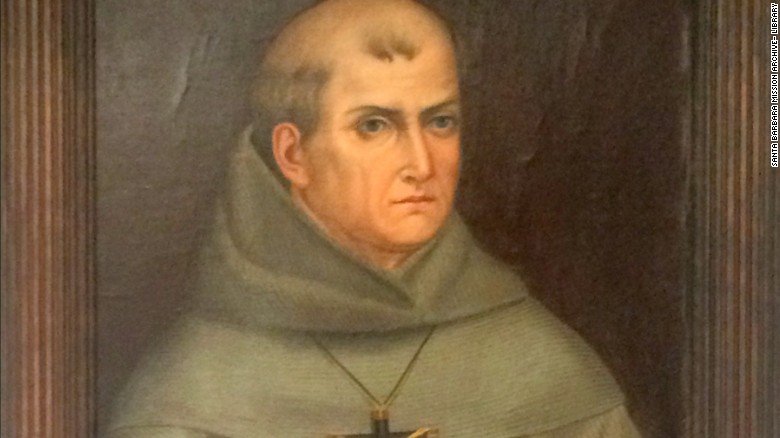 2. This is also a BLOODY RED MOON  at HeruScopes because of this other tragic event.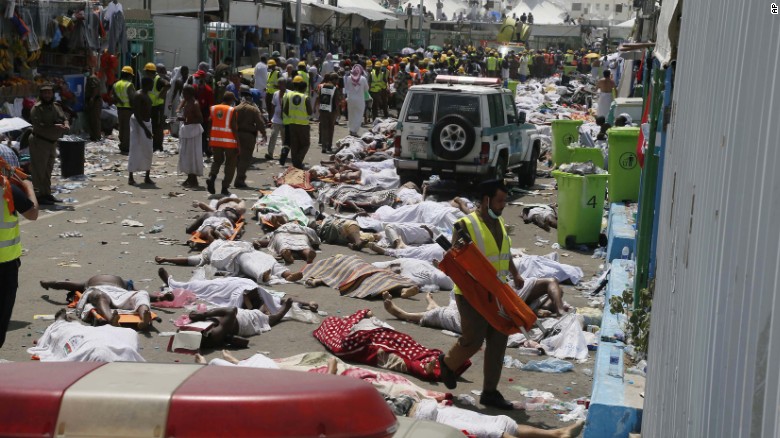 Whatever the cause, I am feeling it during this Bloody Red Moon….
these are the issues that are on my mind and in my heart.
EVERY FRIDAY NIGHT AT 8 PM  PACIFIC, FOR BRINGING THIS TRUTH AND ALIGNMENT TO MY ATTENTION.
MUCH GRATITUDE and APPRECIATION FOR YOUR FINE WORKS, SISTREN!!!  ESPECIALLY BEHIND THE SCENES…
       ah-ah-ah, there is ALWAYS A GIFT IN EVERY ADVERSITY, RIGHT?
WHAT KIND OF HEROIC RESPONSE, OR ACTS OF COMMUNICATION, REVOLUTIONARY EXPRESSION OF THESE EVENTS? WHAT CAN BE SAID? WHAT CAN BE DONE TO BRING ABOUT CHANGE FOR PEACE/ HOW CAN MAAT BE RESTORED UPON THIS EARTH?
IN THE HUMBLE PERSPECTIVE OF HERUSCOPES, THIS IS WHAT WILL BE REVEALED TO US DURING THIS ECLIPSE AND BLOODY RED MOON DURING THE MERCURY RETROGRADE, JUST A FEW DAYS AFTER THE FALL EQUINOX.  OH YES, AND THE COMET THAT IS SUPPOSED TO ENTER OUR SOLAR SYSTEM AND DESTROY THE WORLD AS WE KNOW IT. 
Wouldn't it be awesome if OUR COLLECTIVE CONSCIOUSNESS, AND THUS ACTIONS, BECAME THIS ELEMENT OF GREAT, UNEXPECTED, EFFECTIVE CHANGE?  IF WE ALL ACTED AS ONE HERU FOR A FEW DAYS, WHILE THE MOON AND URANUS ARE IN PISCES?
 TOGETHER, WE CAN DEFEAT SET. WE CAN UNITE WITH HIGHER SELF.
WE CAN WORK TOGETHER AND ACCOMPLISH GREAT THINGS. 
PLEASE JOIN ME ON MONDAY, SEPT. 28 AT 5 PM PACIFIC AS WE INVESTIGATE THE APPROPRIATE RESPONSE, THE STRATEGIC ACTIONS TO TAKE TO BRING ABOUT HEALING FOR OURSELVES AND THE PLANET.   Replays: https://newday.tchiya.com/selfcarewebinar
This Monday we will discuss the Bloody Red Moon: What this means for Our Self Care and Planetary Healing. 5 pm PT
LIVE:
httpss://join.freeconferencecall.com/cosmic4
Hotep! Amet El Maat, S.E.